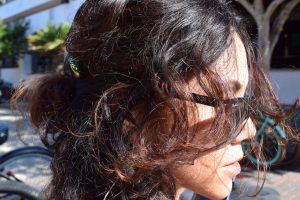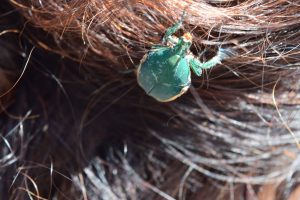 Caught In The Moment
This shot was taken of a girl sitting on a bench on the main street of Huntington Beach, CA. She was sipping a coffee and, very obviously, in her own thoughts. I noticed something in her hair. I zoomed in to find out it was a beetle of some sort.
If you notice in the first picture, the color of the bug ties in with the wheel of the bike you catch a glimpse of to the right of her. It is art in life. The contrast of the color of her hair and the beetle/bug, the shades of natural sunlight, and the bike tires (if you notice them) of life happening, although it is caught in it's stillness.
I love catching people in moments of existence. So many things we do and experience now a days are thought out and planned. To capture someone in their own stillness and place, unexpectedly, is something that truly inspires me. If you saw and read my last post, it again reiterates what I have just said.
What was this girl in deep thought about? Do you ever wonder what people are thinking when you catch them unaware of what is going on around them, or what may be in their hair?
Quiet thoughts
Captured moment.
Unblocked flow
Expression in form.
Nature's Colors
Life's Chaos
Click and observe the Captured Moment.